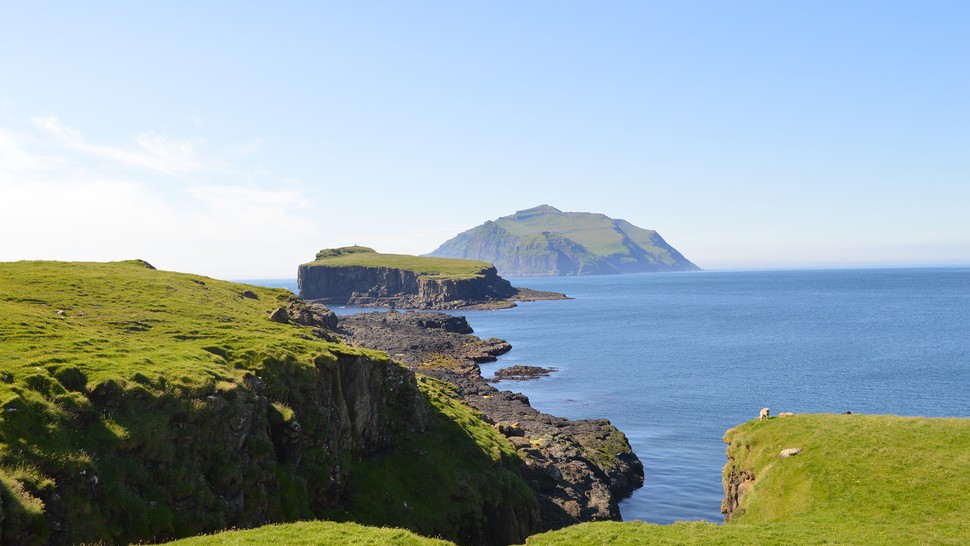 Expedition to the Faroe Islands - June/July 2019
Organiser: Jardfeingi (Faroese Geological Survey), Tórshavn, Faroe Islands.
What will happen during the expedition?

The trip will take place over 6 days in late June or early July 2019. Participants will arrive in Faroe Islands by plane and will stay in Tórshavn as well as in various other locations in the Faroe Islands.
The winning teams will visit in many localities in the Faroe Islands, where we will mostly travel by car and by ferry. The distances on the islands are not far, so most travel by car and ferry is within two hours. We plan to visit many of the islands. In these localities we will do field work at geological sites revealing present active processes in the nature and the geological history.
We will do a lot of hiking and we plan to take part in boat trips as well. If possible we may be able to take a helicopter ride.
The detailed agenda of the expedition will be announced to winners at least one month before the expedition. Adjustments for persons with reduced functions will be organized if needed.
Are there any benefits in taking part?
There are many benefits of taking part in the expedition. The participants are going to learn from the work of scientists and visit many beautiful places in the Faroe Islands and learn about landscapes, geology and island ecosystems, as well as environmental issues within energy production and utilisation.
The travel to the Faroe Islands and within the islands during the expedition will be paid by the organizers. Accommodation with full board is provided and field trips will be organized with no added cost to the participants.