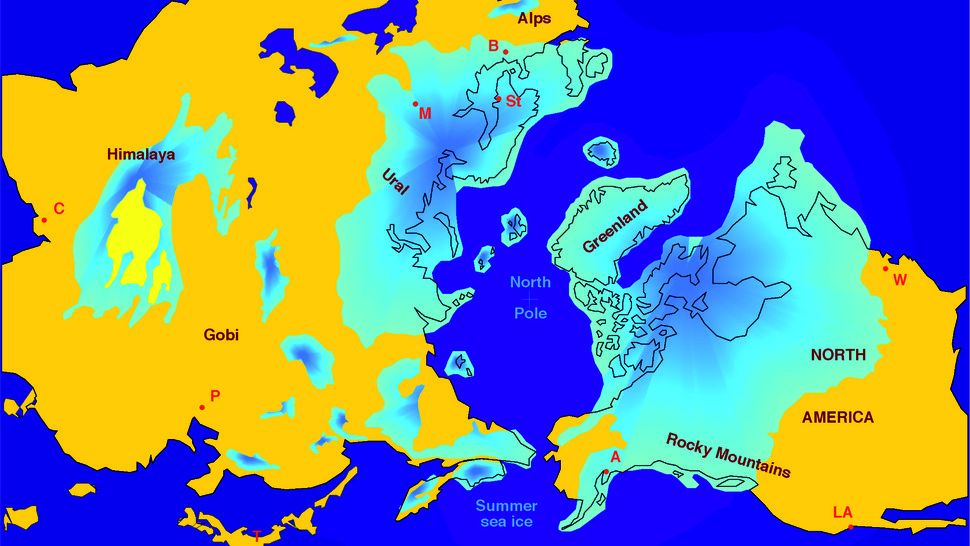 Zmiany zlodowacenia Arktyki, część 2 - Rozwój i ruch lodowców, zlodowacenia (EN: Changes in the ice coverage in the Arctic - Part 2)
Ruch lodowca - na przykładzie Lodowca Hansa (Svalbard).
Rozwój zlodowaceń na przykładzie powstawania czap lodowych (Islandia), omówienie historia zlodowaceń na terenie Polski, zlodowaceń plejstoceńskich na półkuli północnej.
Dane: seria pomiarów GPS położenia tyczek, powtarzanych w odstępie 4 miesięcy (wstępna lokalizacja na mapie).
Zadanie: polega na obliczeniu wielkości przesunięć i ich azymutu oraz przedstawieniu wyników na mapie w postaci wektorów.