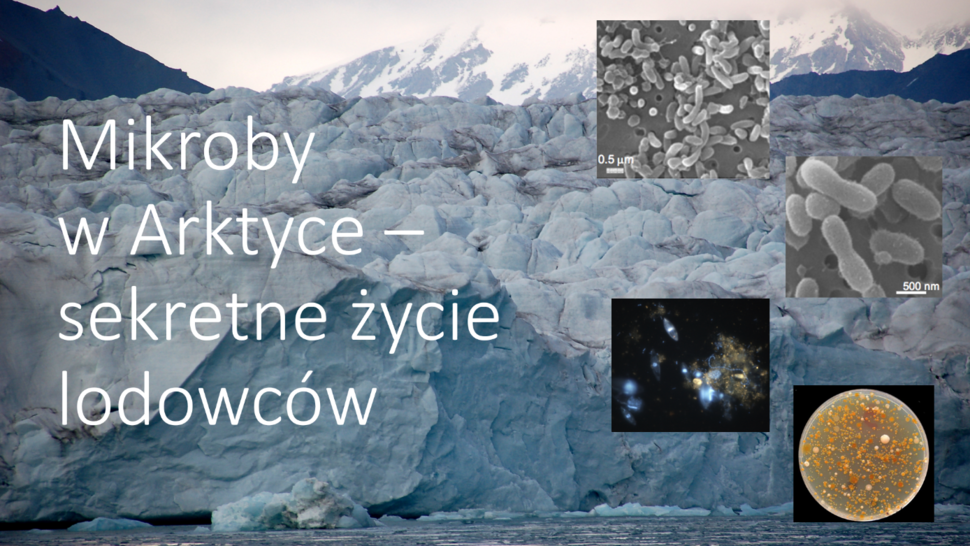 Mikroby w Arktyce - sekretne życie lodowców (EN: Microbes in the Arctic - secret life of glaciers)
Lekcję poprowadzi gość - dr Dorota Górniak, mikrobiolog z Uniwersytetu Warmińsko-Mazurskiego w Olsztynie, adiunkt w Katedrze Mikrobiologii.
Ekosystemy regionów polarnych obejmują wiele lądowych i morskich siedlisk, które zasiedlone są przez interesujące i złożone zespoły mikroorganizmów. Podczas lekcji omówione zostaną charakterystyczne cechy środowisk polarnych oraz ich znaczenie jako miejsca życia mikroorganizmów. Przedstawione będą cechy mikroorganizmów zimnolubnych, ich miejsca występowania, charakterystyczne cechy i przystosowania do skrajnie niskich temperatur. Zwrócona zostanie uwaga na skutki ocieplania się klimatu dla Arktyki oraz dlaczego bakterie z lodowców mogą nieść informację na temat życia pozaziemskiego.
Zachęcamy do zajrzenia przed lekcją do Polarpedii - hasła: zawłotnia śnieżna, kriokonity, biom , siedlisko, archeony, metanogeny, psychrofile.