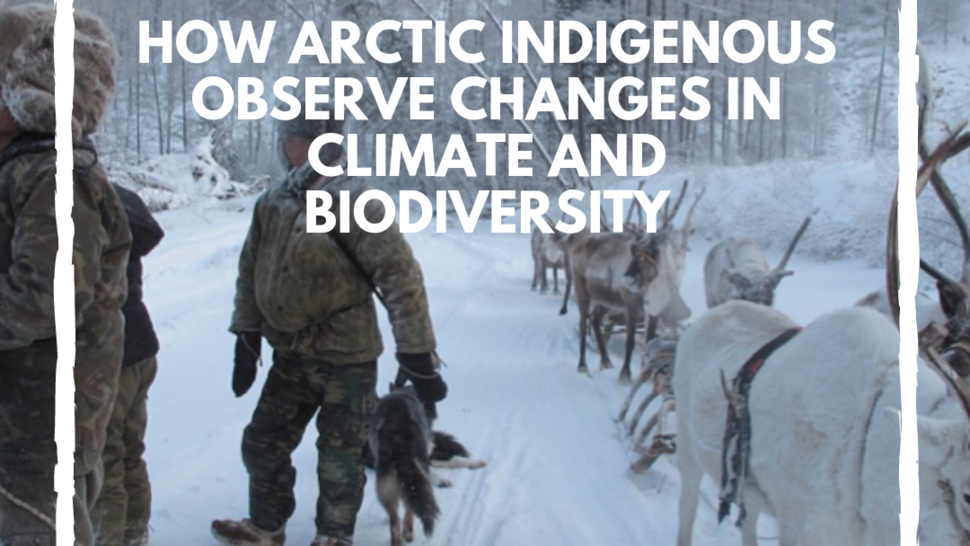 How Arctic indigenous peoples observe changes in climate and biodiversity ?
The lecture will present some of the results from an ongoing scientific project BRISK's OBS ENV (2018-2021 IPEV funded). This project is constituted by four Siberian transdisciplinary observatories among and led by Evenki reindeer herders and townspeople from 2013. The installation, development, data production and analysis were jointly conceived by scientists (natural and social) and indigenous peoples. This project assesses local environmental changes and related socio-economic impacts in the context of the interplaying global environmental crisis and geopolitical interest in the Arctic's resources.
Based on the complementarity of indigenous and scientific knowledge, and in accordance with the COP21 agreement, the project aims to build synergies between the natural and social sciences, between science and indigenous knowledge.
This special lesson will be conducted by 2 experts:
Alexandra Lavrillier
Alexandra Lavrillier is Associate Professor in Social and Cultural Anthropology at the CEARC (Cultures, Environments, Arctic, Representations, Climate) of University of Paris-Saclay (UVSQ). Fluent in Evenki, she performed around 9 years of fieldwork. Her research interests cover comparative studies of nomadism, hunting, reindeer herding, landscape management, representations of the natural environment, shamanism, lifestyles and adaptations brought by postsocialism, the market economy and climate change among Evenki, Even and Yakut. She has published on ritual, the uses of space and landscape, childhood, ethnolinguistics, ecological knowledge system and environmental changes. She led scientific projects like BRISK, PARCS, POLATIS. Alexandra.lavrillier@uvsq.fr
Semen Gabyshev
Semen Gabyshev is a Evenki reindeer herder and hunter with 28 years of experience in the Amur region and Yakutia (Russia). A native bearer of the Evenki TEK and language, since 2012–2013 he has been an associate member of CEARC and an indigenous co-researcher in scientific projects (BRISK, POLARIS, PARCS, MI CNRS "Changements en Sibérie", BRISK's OBS ENV). He is the co-author of scientific book and papers.
Bulchut.metakar@yandex.com