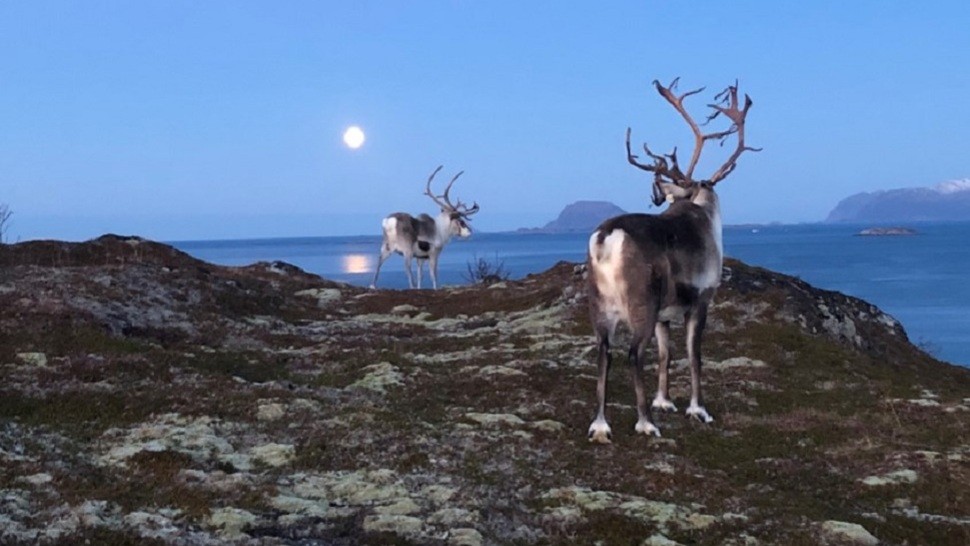 THE MOST NORTHERN DEER – CAN IT COPE IN A WARMING CLIMATE?
Reindeer are incredibly adapted to withstand snow and cold. They dig through piles of snow and find enough food to survive long winters. But the snow is changing due to climate change. It can form thick ice crusts that the reindeer cannot dig through. Summers are also getting warmer and wetter. Will the reindeer cope? In this webinar, you will learn about animal physiology and the adaptations of deer to living in northern climates. We will look the challenges reindeer face due to climate changes, and what science can tell us about how it will survive.
This webinar is accompanied by a complete educational tool-kit about 'Tundra animals and climate change'. We advise that your students work with the tool-kit prior to the webinar. It is also available in Norwegian. The tool-kit is free to be used by anyone who is interested, but please REGISTER with us so that we can keep you updated about changes and new tool-kits.