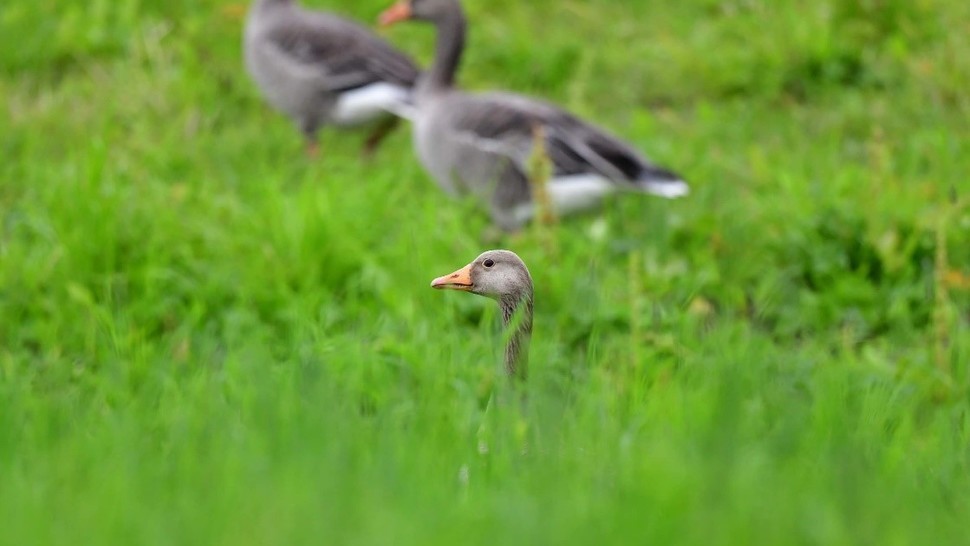 INVASIVE SPECIES: WHEN WILD GEESE EAT OUR FOOD
Some animals appear to be climate winners. The graylag geese, for example. It has gone from being almost threatened by extinction in the 1970s to currently being "everywhere". In some areas, they are now so numerous that it is difficult to produce grass for cows and sheep. In this webinar, you will learn how geese largely outsmart the people trying to scare them away! This shows a classic challenge in bioeconomy; the resources that humans wish to utilize for their own benefit, is also valuable to other animal species.
This webinar is accompanied by a complete educational tool-kit about 'Invasive species'. We advise that your students work with the tool-kit prior to the webinar. It is also available in Norwegian. The tool-kit is free to be used by anyone who is interested, but please REGISTER with us so that we can keep you updated about changes and new tool-kits.